Challenges Facing Charity Work
By Shiam El-Bassiouni
Staff Writer - IslamOnline.net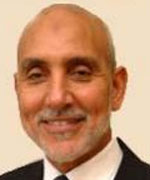 Dr. Hany El Banna the founder of the Islamic relief.
Dr. Hany El Banna, chairman of the Humanitarian forum and founder of Islamic Relief Worldwide (UK), was a guest at islmonline.net, where he answered questions and discussed several issues related to charity work, and his experience in this field. He also gave an overview about the humanitarian forum work. Read on to learn about these issues and more in this exclusive interview with Dr. Hany El Banna. Don't Miss Out!
IOL: What are the main problems facing Islamic charitable work?
there problems mainly concentrated on capacity building , network communications, uniting on specific humanitarian principles and building bridges between the different cultures.
IOL: What impact has the worldwide financial crisis had on relief and charity work?
Charity organizations that depend on international support will be negatively influenced by the current financial crisis, but those who depend on local donations will not be affected. That is why I encourage organizations not to depend on international community aid.
IOL: I know that your role in the humanitarian forum is to assist local NGO's, help them to face their problems, and to create a link between them and international NGO's, where they can have mutual cooperation; what else do you offer local NGO's?
We mainly offer them training and workshops, in order to open the gate to develop and improve their skills in the charity field.
IOL: What are the main problems that face local NGO's?
There are many problems facing them such as their inability to write reports, and projects, and their incapability of managing their organizations, which is a major problem.
IOL: In the Humanitarian forum, are you going to only help Islamic NGO's or both Islamic and non-Islamic ones?
This is done according to the place, as the place decides the priority. In some places we focus on helping Islamic NGO's, while in other places we focus on non- Islamic ones.
IOL: What are the main challenges that face the humanitarian forum?
The main challenges are the lack of human resources, which is mainly concentrated in the need for qualified workers and volunteers.
IOL: From your long experience at Islamic Relief, what is your opinion about how disasters should be managed?
In every catastrophe, the department of emergency disasters is trying to set a plan to manage the crisis, and be on the ground for aid support in every disaster. However, the challenges that mainly confront us are often because of lack of donations and at other times because of difficulty in finding suitable volunteers.
IOL: In cases of war or disasters, do you find a strong tendency among youth to volunteer?
Youth from all over the world are willing to volunteer, but the point is that we first have to know all about them and receive their CV. However, we can not rely solely on their CV, as we have to train them sometime to help them develop their volunteering skills, to observe them and to make sure of their sincere will and devotion to the cause.
Moreover, we are keen to train them through workshops and field research trips in order to have qualified members who can be trusted to travel in the dangerous places that need pure commitment. So, we have to make sure about all volunteers before sending him or her any place, in order not to face any problem.
IOL: For those who want to volunteer in the charity field, are there specific qualifications that volunteers should have?
I think that the most significant trait that should be present in a person who wants to volunteer is that he should have a specific message behind working in the charity field and should be committed to that and devote his time to it.
IOL: Tell us more about the "fill the gap philosophy"?
we wanted to spread the philosophy of "fill the gap", meaning to help youth to know how to make use of their leisure time, and that there are many ways to spend their spare time mainly through participating in charity work.
I hope that this philosophy will become widespread among as many young people as possible, and that one day it will become a huge project.
IOL: Finally, there is a widespread notion especially among youth that charity work is extra work and should not be one of their priorities; what do you think about this point of view?
I believe that charity work is a duty and not extra work.